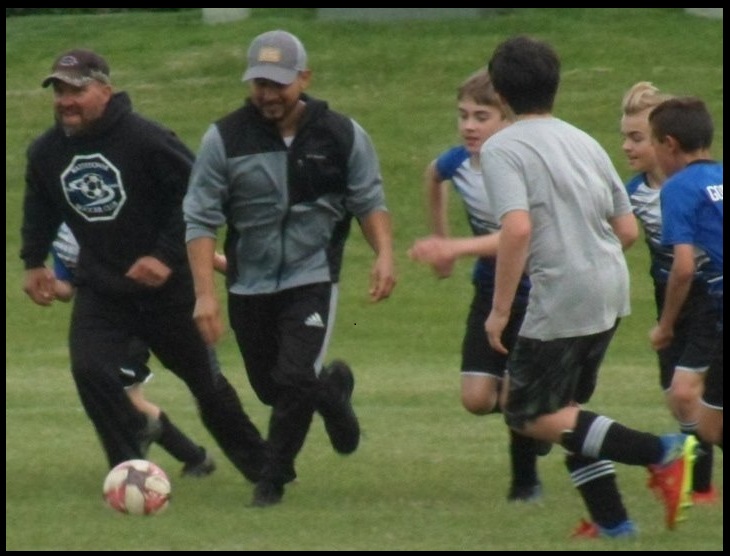 Thank You!
The Watertown Soccer Club so greatly appreciates the sacrifices and support of our athletes' parents in developing them into the people who they are -- and will become!
Parent Conduct
Parents of our Watertown Soccer Club players agree to:
Abstain from the use of tobacco products and alcohol in the areas immediately surrounding the field of play.
Respect Watertown Soccer Club's designated coach sideline and watch the game from the opposite sideline.
Abstain from coaching from the sideline, so as not to confuse players.
Soccer Parenting Association & The Sideline Project
To improve player, referee, coach, and parent experiences at youth soccer games throughout Wisconsin, Wisconsin Youth Soccer Association (WYSA) has engaged the Soccer Parenting Association and The Sideline Project in a multi-year partnership agreement. Parents will have access to The Sideline Project and Successful Soccer Parenting Courses.

The Soccer Parenting Association improves the game day experiences of players, referees, coaches, and spectators with The Sideline Project, and engages, supports, and educates youth soccer parents and coaches with their robust youth soccer education platform, the SoccerParentResourceCenter.com.

Providing a positive youth sporting experience where all children feel inspired, develop important life skills, and establish healthy life-long habits must be a top priority for all youth sport organizations - and is for your Watertown Soccer Club.

Soccer Parenting Association & The Sideline Project